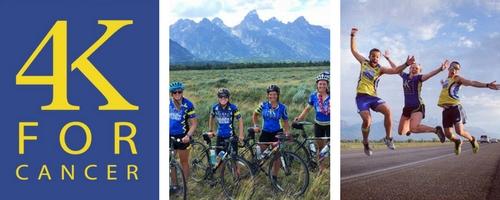 Samuel Snyder's Fundraising Page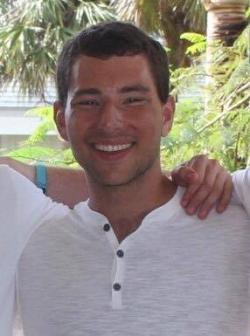 Sam Snyder is a junior at Rutgers University. In the summer of 2018, he will be traveling with a group of college-aged students on a 49-day, 4000+ mile run from San Francisco to Boston, raising money and awareness for the Ulman Cancer Fund for Young Adults.
What is your connection to the cancer community?
Cancer has had a major impact on my friends and family, and I am sure that I am not alone in that category. However, it has had a major personal impact that I carry with me every day. My grandfather, Stanley Boise, died from Glioma Brain Cancer when my mom was just 9 years old, forcing my grandmother to work hard as a single mother to raise her three children. My mom named me Samuel in memory of her father, so his namesake and memory can carry on through me. More recently, after successfully raising her three children, my grandmother currently is being treated for Hodgkins Lymphoma, which she got from her rheumatoid arthritis medications that she had been taking for 18 years. Thus, I will be dedicating my run to my grandfather's memory and my grandmother's current battle.
Why are you traveling 4,000 miles this summer with the Ulman Cancer Fund for Young Adults?
As previously mentioned, cancer has had a direct personal impact and an even larger impact on my family. I believe this is a great opportunity for me to combine a newfound passion of mine in running with a cause that I care strongly about. In the last year since I picked up running as a hobby, I have been running races for a variety of different causes, but I cannot think of a better reason for me to run across the country than to help combat cancer.
ABOUT 2018 4K for Cancer
2018 marks the 17th year of the 4K for Cancer sending young adults on journeys across the country in an effort to inspire hope and unite communities in the fight against cancer. The 4K for Cancer is a program of The Ulman Cancer Fund for Young Adults (UCF). Interested in joining the fight? Apply to be a rider or runner a at www.4kforcancer.org!
CHALLENGE:
Over 70,000 young adults are diagnosed with cancer every year. Young adults (ages 15-39) face a variety of unique challenges with a cancer diagnosis including fertility preservation, social isolation, lack of insurance, delayed diagnosis, and more.
SOLUTION:
The Ulman Cancer Fund for Young Adults changes lives by creating a community of support for young adults, and their loved ones, impacted by cancer. With your support, the Ulman Cancer Fund is able to provide free support services and resources for the young adult cancer community including:
Cancer to 5K - a 12-week training program designed to introduce or reintroduce cancer survivors to physical activity.
Patient Navigation - a free program (onsite at cancer centers and remotely through our office) that ensures no young adult ever faces cancer alone. We provide one-on-one support & resources to young adults and their families to help them manage the cancer experience and long-term cancer survival.
Scholarships - a financial assistance program to help young adults continue their education after being affected by cancer through their own diagnosis or the diagnosis of a loved one.
UCF House - This year UCF broke ground on a "home away from home" to provide free housing for young adult cancer patients, and their caregivers, in East Baltimore.
Your donation will help make these programs and our mission possible!
Supporters
Name
Date
Amount
Comments
Barbara S. Reed
08/19/2018
$50.00
Tahli Hanuka
08/11/2018
$18.00
Thank you Sam for all of your hard work!!! You are such an inspiration! Thank you for raising awareness and supporting such an important cause!! Keep up the great work!
Ruth Brodnick
08/09/2018
$25.00
Thank you for being thoughtful enough to run in honor and in memory of me and my family.
Anonymous Friend
08/09/2018
$45.00
Congratulations on finishing
Melanie Cotton
08/04/2018
$18.00
Awesome cause and awesome job, Sam!
Nikki Baron
08/03/2018
$100.00
Sam, you're such an inspiration. Congrats on finishing tomorrow, I'm so proud of you!
Adam Nachman
07/28/2018
$18.00
Keep it up, you're on the home stretch! May your efforts inspire others!
Allison, Barry, Jake and Sarah Boise
07/26/2018
$250.00
Proud of you Sam! Finish strong!
Jeff Antonoff
07/16/2018
$250.00
Samuel Snyder
07/10/2018
$34.00
From Krishna and Arielle on Venmo
Debra Maher
07/09/2018
$100.00
Our thanks, Deb Maher and Rick Ketterer
Michael Fox
07/06/2018
$20.00
Lois Fox
07/04/2018
$180.00
Good luck Sam on your journey. Great job!!!!
Esther Reed
07/04/2018
$18.00
Sam, it is inspiring to follow you on this journey. Please run in memory of my grandparents who both died of cancer: Morris Straus and Esther Atkins Straus
The Jacobs
07/04/2018
$54.00
Go Sam!
Victor Appell
07/01/2018
$18.00
You are such an inspiration!
Eric Grayson
06/24/2018
$25.00
Looking forward to the honor of seeing you in CH... good luck the rest of the way, this is awesome.
Lita Miller
06/24/2018
$65.00
Sam - Such an amazing journey for such a worthy cause. Very impressed by the picture. Best of luck to all of you
Abby Sciranko
06/19/2018
$36.00
Leah Singer
06/17/2018
$10.00
Good luck!
Sheila Weiner
06/10/2018
$50.00
Lynne Diane Rednik
06/07/2018
$18.00
Liel Zahavi-Asa
05/29/2018
$10.00
You're amazing Sam. Here are the three names of my grandparents z"l who suffered from Cancer at some point throughout their lives: Rabbi Haim Asa, Rabbi Bernard Goldsmith, and Rosalind Goldsmith.
Mollie Taylor
05/10/2018
$10.00
Glad that the country will be graced once again with some South Jersey charm!!
Paulee Manich
05/05/2018
$10.00
Will pay whatever it takes for you to wear the onesie and for photos to be sent ASAP.
Ariella Abayev
05/05/2018
$2.00
Unicorn onesie!
Tyler Larson
05/03/2018
$4.97
For the unicorn onesie!
Iliana Svechin
05/03/2018
$6.00
Good luck! Go run to fix the world
Eric Savitch
05/02/2018
$50.00
From The Savitch Family
Dina Fleyshmakher
05/02/2018
$18.00
For being my hero and curing cancer!
Arianne Cayli
04/30/2018
$5.00
Run fast!
Ryan Savitch
04/30/2018
$15.00
Elijah Rockman
04/29/2018
$18.00
Judy Weiner
04/29/2018
$100.00
Always sooo proud of you!♥️
Wendi Lipsich
04/29/2018
$100.00
We are so proud of you!! Always!!
Alan Shindelman
04/28/2018
$18.00
you got this!
Tali Gilberg
04/28/2018
$18.00
Good Luck my favorite Snyder! You're going to have so much fun!
Segev Kanik
04/27/2018
$10.00
Love u sam
Chipotle
04/27/2018
$219.30
Anonymous Friend
04/26/2018
$36.00
For a great man and a great cause. Best of luck and keep up the good worm!
Jonathan Sheynkman
04/25/2018
$18.00
Rowan Oberman
04/25/2018
$18.01
Jacob Beckette
04/24/2018
$5.00
Jackie Gelman
04/24/2018
$18.00
Anonymous Friend
04/23/2018
$15.00
Mitchell Broder
04/23/2018
$100.00
Sam - wishing you all the best on this fabulous endeavor.. Fraternally - Mitch Broder Rho Upsilon RC 87'
David Abayev
04/23/2018
$36.00
Sam Friedman
04/23/2018
$40.00
Keeping going strong Sam! Your dedication to this is inspiring!
Anonymous Friend
04/23/2018
$10.00
Anonymous Friend
04/23/2018
$18.00
Renee Bond
04/17/2018
$100.00
Have a great run :) make sure you stretch and drink plenty of water ...love the Bond Family
Lisa Whitacre
04/14/2018
$50.00
Sam, we have never met you but hear about all the wonderful things that you do! You are awesome and this is a great tribute to your grandparents! Good luck!
Kelli Braun
04/05/2018
$100.00
Sam... your compassion and commitment is very impressive... best of luck on your journey. ❤️
Barbara Hoffstein
04/01/2018
$50.00
You make us all proud, Sam!
Valiant Health Group, LLC
03/30/2018
$250.00
Stefanie and Steve Cohen
03/29/2018
$100.00
Great work, Sam!
Hanna Graifman
03/22/2018
$10.00
"I'm a mess, but it's going to a good cause!"
Anonymous Friend
03/22/2018
$200.00
Keep up the charitable actions!
Hanna Graifman
03/17/2018
$10.00
Go Sam! What you are doing is awesome!
Angela Cerota
03/16/2018
$100.00
So proud of you Sam! Love Cerota Fam
Patty Butler
03/06/2018
$15.00
Go 4K, go!
Ezra Brooks
01/31/2018
$18.00
Hansel 'n Griddle
01/30/2018
$50.00
Hansel 'n Griddle is honored to support your journey and such a great cause. Good Luck!!
Lynne Warszawski
01/30/2018
$50.00
Caren Kaufman
01/29/2018
$50.00
Anonymous Friend
01/29/2018
$130.02
sam you continue to be a better person everyday! very proud of you and wish you only continued sucess!
Amy Gladstein
01/28/2018
$25.00
Ilene Folbaum
01/23/2018
$50.00
So proud of you Sam. I hope your feet hold up but if you need care call and I'll hook you up with someone I know
David Bross
01/23/2018
$118.00
Rachael Kolmins
01/23/2018
$5.00
Barry Weiss
01/18/2018
$100.00
Brittany Yesner
01/07/2018
$20.00
this literally sounds like the worst summer ever what is wrong with u
Josh Krieger
01/06/2018
$100.00
Good work Sam! Keep on doing amazing things!
Marlene Cygler
01/02/2018
$50.00
Daniel Ferioli
01/01/2018
$20.00
Good luck Sam!
Anonymous Friend
01/01/2018
$18.00
Keep fighting the good fight!
Dor Tillinger
01/01/2018
$18.00
Rick Folbaum
01/01/2018
$100.00
Way to go, Sam! All of the Folbaums are cheering you on.
Brian Deutschmeister
01/01/2018
$20.00
You're the man. So proud of how far you've come with your running.
Josh Swerdloff
01/01/2018
$20.00
Run boi run. Gonna miss you this summer but you're doing great things
Emma Hollenberg
12/26/2017
$20.00
Good luck Sam!
Samuel Snyder
12/18/2017
$20.00
From Michelle Miselevich
Samuel Snyder
12/18/2017
$3.00
From Ben Goldberg
Meredith Brooks
12/14/2017
$18.00
A true mensch. Good luck Sam!
Jason Rosenthal
12/14/2017
$10.00
Good luck!
Rose and Larry Boise
12/12/2017
$500.00
Great cause Sam, good luck.
Wendi Lipsich
12/12/2017
$100.00
We are so proud of you Sam!! love, the Lipsichs
Leila Gordon
12/11/2017
$20.00
Sam, you're amazing!! I am in awe of you!
Bradley Dorfman
12/11/2017
$36.00
Joel Meisner
12/11/2017
$200.00
Wishing you a fruitful run.
Michele Meisner
12/11/2017
$200.00
I am so very proud of you and all that you do. Looking forward to following your run.
Alison and Mark Shapiro
12/11/2017
$104.00
Run Sam Run!
Judy Weiner
12/11/2017
$100.00
Sammy, you are awesome and so special! We are beyond proud of your value's and commitments! ❤️
Zachary Wohl
12/10/2017
$25.00
Good luck Sam! Keep doing great things!
Jake Binstein
12/10/2017
$100.00
Cancer has taken too much from all of us. Hatzlacha, brother1
Tamar Benjoseph
12/10/2017
$20.00
So proud of you Sam!!
Meir Goldberg
12/10/2017
$36.00
In honor of Sam Snyder
Pavani Avva
12/10/2017
$20.00
Good luck!!
The Rothbergs
12/10/2017
$50.00
Keep being amazing Sam. Proud to know you!
Mark Robson
12/05/2017
$100.00
Good luck Sam, proud of you!
Samuel Snyder
12/03/2017
$100.00
Total
$6,059.30