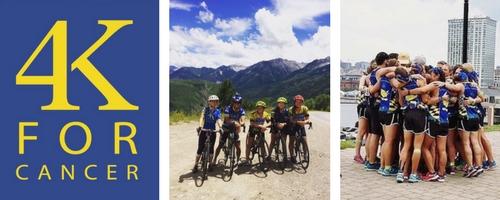 James Remmers's Fundraising Page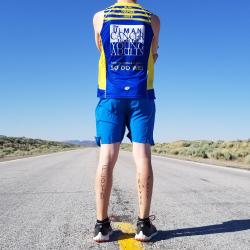 James Remmers is a senior at University of Minnesota. In the summer of 2019, he will be traveling with a group of college-aged students on a 49-day, 4000+ mile run from San Francisco to Baltimore raising money and awareness for the Ulman Foundation.
What is your connection to the cancer community?
My connection with the cancer community began with the 4K. I was shown the struggle patients go through, immersed in the stories of incredibly strong survivors that fight everyday, and given the opportunity to work towards helping those affected by cancer. I have found that The Ulman Foundation is an amazing way to give to the community, to help young adults that have been impacted by cancer. I've been able to become an ambassador for friends that have become members of the cancer community, to provide resources and most importantly an outlet for them to vent. As connected as I've become to this community, I feel as though I can do more, I can help make a bigger difference.
Why are you traveling 4,000 miles this summer with the Ulman Foundation?
I want to help young adults in the most challenging way I can, by donating my time and body for a those impacted by cancer. I think about what I can do to better others each morning when I see my 4K tattoo as I slip on socks. When I tie my sneakers before I go on a run I can remember the feeling of dedications being written on my calves. When I continue to dedicate on my runs, I can feel myself running faster, pushing harder, and being strong for the people I am running for. I've realized that the 4K is not done with me, I have so much more I can pour into it. I want to be a runner with the 4K because of its unique way to raise funds and awareness for young adults impacted by cancer. I want to do more for the cancer community, and I want to reach those that supersede state lines.
ABOUT 2019 4K for Cancer
2019 marks the 18th year of the 4K for Cancer sending young adults on journeys across the country in an effort to inspire hope and unite communities in the fight against cancer. The 4K for Cancer is a program of the Ulman Foundation (Ulman). Interested in joining the fight? Apply to be a rider or runner a at www.4kforcancer.org!
CHALLENGE:
Over 72,000 young adults are diagnosed with cancer every year. Young adults (ages 15-39) face a variety of unique challenges with a cancer diagnosis including fertility preservation, social isolation, lack of insurance, delayed diagnosis, and more.
SOLUTION:
Ulman Foundation changes lives by creating a community of support for young adults, and their loved ones, impacted by cancer. With your support, Ulman is able to provide free support services and resources for the young adult cancer community including:
Cancer to 5K - a 12-week training program designed to introduce or reintroduce cancer survivors to physical activity.
Patient Navigation - a free program (onsite at cancer centers and remotely through our office) that ensures no young adult ever faces cancer alone. We provide one-on-one support & resources to young adults and their families to help them manage the cancer experience and long-term cancer survival.
Scholarships - a financial assistance program to help young adults continue their education after being affected by cancer through their own diagnosis or the diagnosis of a loved one.
Ulman House - This year Ulman will open a "home away from home" to provide free housing for young adult cancer patients, and their caregivers, in East Baltimore.
Your donation will help make these programs and our mission possible!
Supporters
Name
Date
Amount
Comments
Anonymous Friend
07/25/2019
$6.00
From a real pain in the butt
Lauren Glase
07/25/2019
$1.01
Sir
Anonymous Friend
07/18/2019
$10.00
Zach Batt
07/03/2019
$15.00
LETS GO JAY
Scott Nowak Agency American Family Insurance
06/04/2019
$50.00
James Remmers
04/24/2019
$163.00
Pizza Ranch Fundraiser - Tea, SD
James Remmers
04/22/2019
$765.00
Final Four Fan Fest
James Remmers
02/17/2019
$35.00
Raise the Temp Fundraiser; huge thanks to Kelly, PD, Pete, Kev, Max, and Nate!
Mary Ellen Howard
02/10/2019
$25.00
JAMES!!! Proud of you for committing your summer AGAIN to this worthy cause! Looking forward to seeing your progress as you run across the country with 4K! Go #teambaltimore 2017 "What Hill?!?"
Sarah Eacho
02/01/2019
$25.00
So proud of you Jay!! You're awesome!
Rebecca Howard
01/30/2019
$25.00
Stoked for you Jay!! You're awesome.
Eric Elert
01/07/2019
$25.00
Good Luck, Jay!! You rock!
Zach Batt
12/16/2018
$25.00
If you go skydiving without me i'll be mad c:
James Remmers
12/03/2018
$100.00
Total
$1,270.01
Report Abuse
Edit My Page