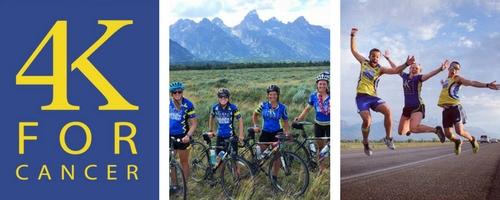 Aishani Eggenberger's Fundraising Page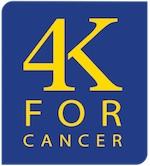 Aishani Eggenberger is a senior at Stevenson University. In the summer of 2018, she will be traveling with a group of college-aged students on a 49 day, 4,000+ mile run from San Francisco, CA to Baltimore, MD to raise funds and awareness for The Ulman Cancer Fund for Young Adults.
What is your connection to the cancer community?
I have been actively involved in the cancer community since middle school when I participated in my first Relay for Life event. I continuously donate to cancer research and volunteer in events. When I was younger, I knew about cancer, what it was, and that treatments could make the individual very sick. But the reality of cancer didn't hit home for me until I experienced cancer first-hand. I know several individuals who have battled cancer; family members, friends who became family, and family of friends. Some of these individuals, like my Mom's best friend Mrs. Susan, my roommates' Mom Mrs. Susan, my friend Ty or my friend Gab, won their battles with cancer. My grandmother, "Bobba" as my sister and I called her, lost her life to cancer while also battling pneumonia. It's been a long eight years but there isn't a day that goes by that I don't think about her. From meeting people who struggle or have struggled with cancer, I saw the pain and that it could bring. But in the midst of the pain, I also saw the vast support and love that was shared by others who may or may not have any experience with cancer. This strength from the cancer community is what motivated me to become an advocate for cancer awareness and fundraising.
Why are you traveling 4,000+ miles this summer with The Ulman Cancer Fund for Young Adults?
I'm traveling 4,000 miles this summer with the Ulman Cancer Fund for Young Adults to honor those who battled with cancer. I'm doing this for Bobba, Mrs. Balderson, Mrs. Susan Thornton, Mrs. Susan Reynolds, Mama Nilson, Ty, Gab, Mr. Ed, B.K. Morris, Terrie Siegrist and the many others that I have known and the thousands of others who battled with cancer. I can give back to the community that supported me as well as my friends and family affected by cancer. They suffered greatly during their battles with cancer, I want to run for their struggle. A large part of making change or progressing forward is to continue education to individuals and the community. Participating in the 4K run would allow me to utilize my passion of running for something greater; I can bring about a positive change in numerous lives and spread hope and love in the cancer community-- Because cancer will not defeat us.
ABOUT 2018 4K for Cancer
2018 marks the 17th year of the 4K for Cancer sending young adults on journeys across the country in an effort to inspire hope and unite communities in the fight against cancer. The 4K for Cancer is a program of The Ulman Cancer Fund for Young Adults (UCF). Interested in joining the fight? Apply to be a rider or runner a at www.4kforcancer.org!
CHALLENGE:
Over 70,000 young adults are diagnosed with cancer every year. Young adults (ages 15-39) face a variety of unique challenges with a cancer diagnosis including fertility preservation, social isolation, lack of insurance, delayed diagnosis, and more.
SOLUTION:
The Ulman Cancer Fund for Young Adults changes lives by creating a community of support for young adults, and their loved ones, impacted by cancer. With your support, the Ulman Cancer Fund is able to provide free support services and resources for the young adult cancer community including:
Cancer to 5K - a 12-week training program designed to introduce or reintroduce cancer survivors to physical activity.
Patient Navigation - a free program (onsite at cancer centers and remotely through our office) that ensures no young adult ever faces cancer alone. We provide one-on-one support & resources to young adults and their families to help them manage the cancer experience and long-term cancer survival.
Scholarships - a financial assistance program to help young adults continue their education after being affected by cancer through their own diagnosis or the diagnosis of a loved one.
UCF House - This year UCF broke ground on a "home away from home" to provide free housing for young adult cancer patients, and their caregivers, in East Baltimore.
Your donation will help make these programs and our mission possible!
Supporters
Name
Date
Amount
Comments
Cynthia Daniels
08/08/2018
$25.00
Rebecca Cook
08/04/2018
$100.00
Aishani, you are an amazing woman! We love you to the moon and back. Aunt Rebecca and Uncle Paul
Karen Hantman
07/31/2018
$50.00
Thank you Aishani! XOXO Karen & Jeremy
Aishani Eggenberger
04/16/2018
$980.00
Zaida
Anonymous Friend
04/16/2018
$20.00
Ed Esfandiari
04/09/2018
$200.00
We are so glad to see you grow into such a fine and caring young lady Aishani. We really appreciate the sacrifice and hardship you will endure taking on this challenge to support the cause you so passionately believe in. Good luck and all the success in accomplishing your goal. Love, Esfandiari family.
Kyle Morris
03/30/2018
$50.00
Continue to do amazing things! Causes like this are why I still get to have my dad around. Run for BK
Pat and John Hemann
03/25/2018
$50.00
We are very proud of you, Aishani. Pat and John
Lilly E Moore
03/24/2018
$200.00
Aishani Eggenberger
03/21/2018
$480.00
Aunt Lynn and Uncle Rafi
Nina Company
03/20/2018
$500.00
So proud of you Aishani! Your loving friends at Nina Company! :):):)
Philip Comstock Jr.
03/20/2018
$500.00
Bridget and Chris Kennedy
03/18/2018
$50.00
Aishani - Chris and I admire your initiative and effort so much. Thank you for inspiring us to support your worthy cause.
Aishani Eggenberger
03/03/2018
$650.00
Maryland AirHeads Super Tech Weekend
Rubber Chicken Racing Garage
03/02/2018
$100.00
With you all the way, Aishani! From the Airheads Folks!
Tracy Smith & Bill Lambert
02/19/2018
$150.00
Claudia Eggenberger
12/15/2017
$1,000.00
Dick Gethin
09/08/2017
$100.00
Claudia Eggenberger
09/07/2017
$500.00
Aishani so very proud of you! Wish I could run a few miles with you! Love Dad & Mom
Devanice Ball
09/06/2017
$25.00
Thank you for what you are doing.
Cory Ott
09/05/2017
$50.00
Good luck
Arlynn Paris
09/05/2017
$100.00
We are so proud of you!!! Arlynn Adam and Shaina
Aishani Eggenberger
08/28/2017
$100.00
Total
$5,980.00
Report Abuse
Edit My Page