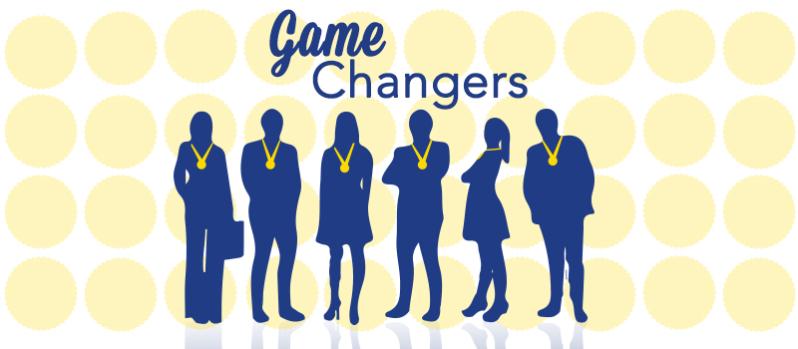 Corinne Ziccardi's Fundraising Page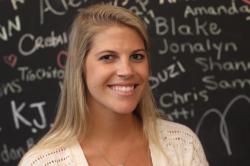 Everyone you know has been impacted by cancer in one way or another. My grandfather passed of bone cancer a few years back, so helping raise money to help support and raise funds to combat this deadly disease is near to my heart.
Life in your late twenties is hard as it is, I could not imagine having to go through it while battling cancer, which is why I am honored to have been nominated a Game Changer this year. In my goal of raising $3,000, I am dedicated to help raise funds to create a community of support for young adults and their loved ones who have been impacted by cancer. Any amount goes a long way, so I hope you can join me in supporting our young adult community impacted by cancer by donating and letting them know they are not alone in their battle.
ABOUT 2018 Game Changers
I AM PROUD TO BE AN ULMAN FOUNDATION GAMECHANGER!
Ulman GameChangers are young professionals going above and beyond. They're successful at work, committed to bettering their communities, and are leaders among their peers. Each fall, a committee reviews applications and nominations to select the most deserving young professionals and recognizes them for their efforts by declaring them GameChangers. GameChangers agree to support Ulman's mission by serving the young adult cancer community and raising funds to support vital free programs for young adults, and their loved ones, impacted by cancer.
About the Ulman Cancer Fund for Young Adults
The Ulman Foundation is a non-profit, 501(c)(3) organization that provides a community of crucial support to thousands of young adults with cancer through education, scholarship programs, a network of human and health care resources, and support services provided free of charge. Founded in 1997, Ulman works at both the local and national level to ensure that all young adults impacted by cancer have a voice and the necessary resources to thrive. Ulman changes lives by creating a community of support for young adults and their loved ones impacted by cancer.
CHALLENGE:
Over 70,000 young adults are diagnosed with cancer every year. Young adults (ages 15-39) face a variety of unique challenges with a cancer diagnosis including fertility preservation, social isolation, lack of insurance, delayed diagnosis, and more.
SOLUTION:
The Ulman Foundation changes lives by creating a community of support for young adults, and their loved ones, impacted by cancer. With your support, the Ulman Cancer Fund is able to provide free support services and resources for the young adult cancer community including:
Cancer to 5K - a 12-week training program designed to introduce or reintroduce cancer survivors to physical activity.
Patient Navigation - a free program (onsite at cancer centers and remotely through our office) that ensures no young adult ever faces cancer alone. We provide one-on-one support & resources to young adults and their families to help them manage the cancer experience and long-term cancer survival.
Scholarships - a financial assistance program to help young adults continue their education after being affected by cancer through their own diagnosis or the diagnosis of a loved one.
Ulman House - This year Ulman broke ground on a "home away from home" to provide free housing for young adult cancer patients, and their caregivers, in East Baltimore.
Your donation will help make these programs and our mission possible!
Supporters
Name
Date
Amount
Comments
Dee Simms
01/28/2019
$100.00
Ashley Cahill
01/16/2019
$25.00
Hilary Manion
01/16/2019
$20.00
Because I love ya Rinny
Katie Schubauer
01/15/2019
$25.00
Way to go Corinne!!
Bryan Hewitt Botti Memorial Foundation, Inc.
12/23/2018
$50.00
Marissa Christine
10/30/2018
$50.00
This is awesome, great job rin!
Gabrielle Tarbert
10/30/2018
$25.00
Carolyn S. and Donald F. Obrecht Foundation
10/01/2018
$3,000.00
Marvin Snyder
08/31/2018
$150.00
Sarah Martin
08/30/2018
$50.00
Well Done Corinne!
Michael Pipitone
08/30/2018
$50.00
Proud of you, Corinne!
Kelsey Amato
08/30/2018
$50.00
Diana George
08/30/2018
$25.00
Awesome job Corinne! Great cause! <3
Allison Hanzsche
08/30/2018
$50.00
Awesome, Corinne!
Dom Serio
08/29/2018
$40.00
Way to go!
Alexandra Dreisch
08/29/2018
$25.00
Get it girl!!
Katherine Libertini
08/29/2018
$50.00
YOU DA BOMB
Emily Garrish
08/29/2018
$25.00
Lindsey Ferris
08/29/2018
$30.00
<3
Jaimie Sagoskin
08/28/2018
$35.00
Way to go Corinne!
Jim Porter
08/27/2018
$20.00
Will Weise
08/27/2018
$25.00
Faith Primacio
08/27/2018
$25.00
This donation is an employer match on behalf of William Weise's donation
Garrett Matthews
08/24/2018
$60.00
Great work!
Faith Primacio
08/23/2018
$25.00
This is a company match
Faith Primacio
08/23/2018
$25.00
This is an employer match in celebration of Norman Arguello's donation.
Julie Ruppersberger
08/23/2018
$25.00
Go Rinne, proud of you!!
Ava De La Cruz
08/22/2018
$20.00
Jocelyn Kyle
08/22/2018
$20.00
Go Corinne!! :)
DJ Llewellyn
08/22/2018
$20.00
Kelsey Gary
08/22/2018
$20.00
Kick cancers ass
Anya Churm
08/22/2018
$20.00
Kelsi Bozel
08/22/2018
$20.00
Go Corinne! :)
Jamie Denman
08/21/2018
$50.00
Way to go Corinne!
George Stipisich
08/21/2018
$22.00
Rebecca Malamud
08/21/2018
$25.00
This is such an amazing cause. I know you'll crush your goal!
Julie Stevener
08/21/2018
$50.00
Jesse Craig
08/21/2018
$20.00
Amazing!
Justin Dodge
08/21/2018
$20.00
Doug Bridgeman
08/21/2018
$30.00
Julia Hatmaker
08/21/2018
$50.00
Awesome Corinne!
Julie Penhallegon
08/21/2018
$25.00
<3 go girl
Alex Gohl
08/21/2018
$50.00
Let's beat cancer!
Peter Bollinger
08/21/2018
$22.01
Jessica Thompson
08/21/2018
$50.00
Norman Arguello
08/21/2018
$50.00
Kurt Wyckoff
08/21/2018
$50.00
Anonymous Friend
08/21/2018
$20.00
:)
Carly Botti
08/17/2018
$50.00
Amazing, keep it up Corinne!!
Matt Holman
08/17/2018
$20.00
DAVID GOLDMAN
08/17/2018
$50.00
Go Rinne!
Matthew Allinson
08/17/2018
$50.00
Keep up the good work!
Dj Wacker
08/16/2018
$55.00
Keep it up Rin!
Shea Gahan
08/16/2018
$50.00
Go my girl Corinne!
Emily Bock
08/15/2018
$100.00
So proud of you Corinne!
Maureen Newsome
08/09/2018
$100.00
Faith Primacio
08/09/2018
$50.00
This is an employer match in celebration of Maureen Newsome's donation.
Paige Butler
08/06/2018
$25.00
Robert Maddux
08/06/2018
$100.00
Trey Hilberg
08/06/2018
$100.00
Donna Bory
07/27/2018
$25.00
Susan Waesche
07/25/2018
$25.00
John Mutscheller
07/25/2018
$50.00
Joseph Ziccardi
07/24/2018
$100.00
Go Corinne!
Carmella Ziccardi
07/23/2018
$20.00
Total
$5,704.01
Report Abuse
Edit My Page