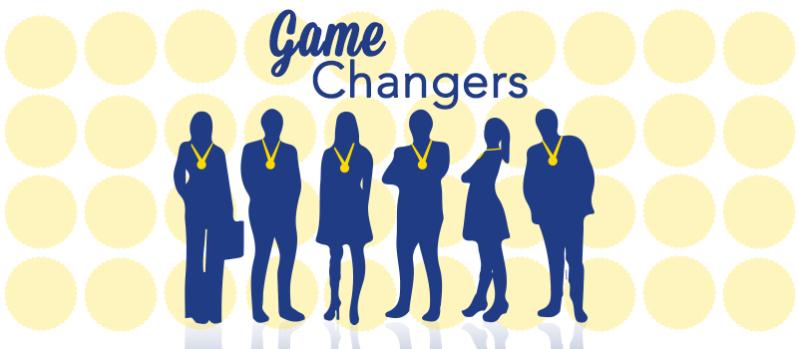 Katie B Kessler's Fundraising Page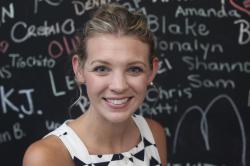 You might not know many young adult cancer patients, or realize that cancer is the leading disease killer for 20- to-39-year-olds, but when you do, your first thought is about what you should do. That's the kind of person you are.
Should you attend a cancer walk in your community? Is that really helpful, or should you volunteer your time?
That decision is up to you. But let me tell you something you can do that you'll be completely confident is the right thing: Send a gift to cover the cost of young adult cancer patients stay at the Ulman House in Baltimore.
When you send your gift, you'll know you're meeting real needs, not dependent on your schedule to find time to volunteer.
Your donation will make their lives better. Not just for a few minutes, or a day, or even a few weeks. You'll help save their lives by welcoming them to Baltimore to access our top-notch hospitals. You'll help them experience life like you do. With a private bedroom to sleep in. Comfortable space to meet and spend time with new friends who are also cancer patients, in the Ulman House living room. You help them keep normalcy in their life without the fear of missing out. Your home is personal to you, so help make the Ulman House personal for them too.
ABOUT 2018 Game Changers
I AM PROUD TO BE AN ULMAN FOUNDATION GAMECHANGER!
Ulman GameChangers are young professionals going above and beyond. They're successful at work, committed to bettering their communities, and are leaders among their peers. Each fall, a committee reviews applications and nominations to select the most deserving young professionals and recognizes them for their efforts by declaring them GameChangers. GameChangers agree to support Ulman's mission by serving the young adult cancer community and raising funds to support vital free programs for young adults, and their loved ones, impacted by cancer.
About the Ulman Cancer Fund for Young Adults
The Ulman Foundation is a non-profit, 501(c)(3) organization that provides a community of crucial support to thousands of young adults with cancer through education, scholarship programs, a network of human and health care resources, and support services provided free of charge. Founded in 1997, Ulman works at both the local and national level to ensure that all young adults impacted by cancer have a voice and the necessary resources to thrive. Ulman changes lives by creating a community of support for young adults and their loved ones impacted by cancer.
CHALLENGE:
Over 70,000 young adults are diagnosed with cancer every year. Young adults (ages 15-39) face a variety of unique challenges with a cancer diagnosis including fertility preservation, social isolation, lack of insurance, delayed diagnosis, and more.
SOLUTION:
The Ulman Foundation changes lives by creating a community of support for young adults, and their loved ones, impacted by cancer. With your support, the Ulman Cancer Fund is able to provide free support services and resources for the young adult cancer community including:
Cancer to 5K - a 12-week training program designed to introduce or reintroduce cancer survivors to physical activity.
Patient Navigation - a free program (onsite at cancer centers and remotely through our office) that ensures no young adult ever faces cancer alone. We provide one-on-one support & resources to young adults and their families to help them manage the cancer experience and long-term cancer survival.
Scholarships - a financial assistance program to help young adults continue their education after being affected by cancer through their own diagnosis or the diagnosis of a loved one.
Ulman House - This year Ulman broke ground on a "home away from home" to provide free housing for young adult cancer patients, and their caregivers, in East Baltimore.
Your donation will help make these programs and our mission possible!
Supporters
Name
Date
Amount
Comments
Anonymous Friend
04/08/2019
$140.00
The Point Fundraiser Venmo donations
Jeff Nutting
04/08/2019
$150.00
JLL Community Connections
02/19/2019
$250.00
JLL Community Connections
02/19/2019
$25.00
JLL Community Connections
02/19/2019
$150.00
Nadege Lane
02/19/2019
$24.18
Michael Sullivan
02/19/2019
$145.05
Aubrey Schneider
02/16/2019
$20.00
Love u girl!! Good for you!
Jane Kessler
02/09/2019
$325.00
Cash Cash
02/06/2019
$280.00
Andrew Finkelstein
02/04/2019
$50.00
Great organization.
Robert Storck
02/01/2019
$100.00
April and I are happy to support a great cause.
Elizabeth Runge
01/30/2019
$20.00
2 wristbands!
Gwen Welcher
01/30/2019
$10.00
Christian Bielski
01/30/2019
$20.00
Looking forward to supporting a great cause and fun event. Wristband donation. Keep kicking tush, Katie! -CB
Parker McIntosh
01/30/2019
$50.00
Awesome cause Katie!
Brad Crosley
01/30/2019
$100.00
Nathaniel Tripoli
01/30/2019
$20.00
2 wrist bands :) thanks for organizing this, Katie!!
Averil Christens-Barry
01/30/2019
$50.00
Wristband. Way to go, Katie!
Josh Jenkins
01/30/2019
$20.00
2 Wrist Band Donations
Greg Ferraro
01/30/2019
$50.00
Peter Jackson
01/30/2019
$50.00
Bird box?
Ian Hoehl
01/28/2019
$20.00
Wristband donation
John Fulco
01/28/2019
$20.00
Bird Box Challenge
Emily Shearer
01/28/2019
$25.00
Wristband Donation
Rachel Tracey
01/28/2019
$25.00
Proud of you Katie!!
Rory Etherington
01/25/2019
$20.00
$20 wristband
Anne Carter
01/25/2019
$25.00
Kelly Kessler
01/24/2019
$50.00
Great job Katie!
Nancy Kline
01/24/2019
$25.00
Great cause Katie! Keep pushing and you will get to your goal.
Matt Coursen
01/21/2019
$150.00
Great organization, proud to support, you, Katie!
Katherine Huffman
01/17/2019
$50.00
Couldn't think of better cause to support or a better person to support it with!!!
Robert Manekin
01/14/2019
$100.00
Karyn Kessler
01/11/2019
$50.00
Samuel Tripoli
01/11/2019
$25.00
Kristin McNees
01/10/2019
$50.00
Edward Lough
01/10/2019
$100.00
Katie B Kessler
01/09/2019
$250.00
Cathleen Michael
01/09/2019
$100.00
So happy to donate to an outstanding cause that is enhancing the quality of life for cancer patients.
Total
$3,134.23
Report Abuse
Edit My Page