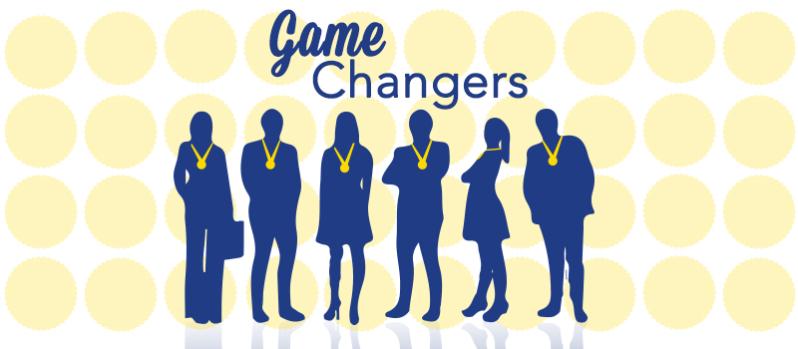 Brittany Avin's Fundraising Page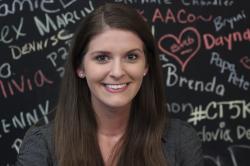 Hello and welcome to my page! I'm so happy you stopped by!
At the age of 13, I was told the word that no teenager, nor any parent, want to hear- "Cancer". After multiple surgeries and radioactive iodine therapy, I was eventually declared clear of the disease. But as a young adult with cancer, I also learned of the unique position we are in. Young adults no longer fit into the pediatric realm (trust me, it is no fun to be 18 sitting in the waiting room to hear the results of the last scan, and have clowns come in to give the patients toys), but we are also not yet full adults. We have to worry about making up time lost in classes and school, being surrounded by peers who do not know how to deal with our situation, and above all else just want to be "normal" again. The Ulman Cancer Fund for Young Adults helps to provide the critical support and free programming to young adults battling cancer. I know first hand how critical this is. You can read below more on their mission and services. I hope that you will consider donating today- and know that you are helping to provide crucial support for young adults battling cancer.
Thank you!
ABOUT 2018 Game Changers
I AM PROUD TO BE AN ULMAN FOUNDATION GAMECHANGER!
Ulman GameChangers are young professionals going above and beyond. They're successful at work, committed to bettering their communities, and are leaders among their peers. Each fall, a committee reviews applications and nominations to select the most deserving young professionals and recognizes them for their efforts by declaring them GameChangers. GameChangers agree to support Ulman's mission by serving the young adult cancer community and raising funds to support vital free programs for young adults, and their loved ones, impacted by cancer.
About the Ulman Cancer Fund for Young Adults
The Ulman Foundation is a non-profit, 501(c)(3) organization that provides a community of crucial support to thousands of young adults with cancer through education, scholarship programs, a network of human and health care resources, and support services provided free of charge. Founded in 1997, Ulman works at both the local and national level to ensure that all young adults impacted by cancer have a voice and the necessary resources to thrive. Ulman changes lives by creating a community of support for young adults and their loved ones impacted by cancer.
CHALLENGE:
Over 70,000 young adults are diagnosed with cancer every year. Young adults (ages 15-39) face a variety of unique challenges with a cancer diagnosis including fertility preservation, social isolation, lack of insurance, delayed diagnosis, and more.
SOLUTION:
The Ulman Foundation changes lives by creating a community of support for young adults, and their loved ones, impacted by cancer. With your support, the Ulman Cancer Fund is able to provide free support services and resources for the young adult cancer community including:
Cancer to 5K - a 12-week training program designed to introduce or reintroduce cancer survivors to physical activity.
Patient Navigation - a free program (onsite at cancer centers and remotely through our office) that ensures no young adult ever faces cancer alone. We provide one-on-one support & resources to young adults and their families to help them manage the cancer experience and long-term cancer survival.
Scholarships - a financial assistance program to help young adults continue their education after being affected by cancer through their own diagnosis or the diagnosis of a loved one.
Ulman House - This year Ulman broke ground on a "home away from home" to provide free housing for young adult cancer patients, and their caregivers, in East Baltimore.
Your donation will help make these programs and our mission possible!
Supporters
Name
Date
Amount
Comments
Brittany Avin
07/17/2019
$275.00
Pattie B Allen
02/09/2019
$25.00
Dawn McKelvey
02/05/2019
$100.00
Anonymous Friend
01/16/2019
$500.00
Caitlin Seluzicki
12/12/2018
$20.00
Linda Clark
11/09/2018
$25.00
So proud of you and all you do, Brittany! Love you! xo, Linda
Jawara Allen
09/13/2018
$20.00
Sean Cho
09/06/2018
$50.00
John McKelvey
09/06/2018
$20.00
On behalf of Mazda!
Michael Thomas Morgan
09/06/2018
$20.00
Lindsey Corbett
09/05/2018
$30.00
John McKelvey
08/28/2018
$20.00
Go Gamechangers and go Ravens! So glad to be supporting this cause.
Brittany Avin
08/28/2018
$20.00
Terri Foxworth-Avin
08/28/2018
$500.00
Total
$1,625.00
Report Abuse
Edit My Page